Stephen Wade Chevrolet Cadillac Finance Department
We're here to help you get into your next vehicle.
---
Contact Us
Stephen Wade Chevrolet Cadillac
1670 S. Auto Mall Dr. St. George, UT 84770
435-628-5201
Used or New Model Financing
You can rely on our dealership serving Cedar City to help you discover alternative options in financing that will help you attain even the most coveted used or new models with a more convenient process.
We are in the business of making things much easier for you financially because you deserve to thrive even when limited by a particular budget. You can take comfort in the fact that we are offering you affordable financing options across all models, so you don't have to pay everything up front to take your dream car home.
Instead, consider making monthly payments to pay off your car that you can drive immediately slowly. We understand that you may need to drive according to various obligations, and financing is the way we open the door of possibilities so you can hit the open road now!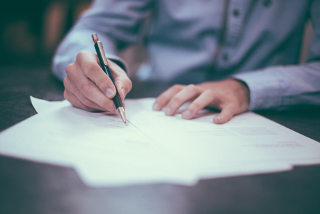 Leasing Options to Consider
You may be looking for less of a commitment at our dealership in Hurricane and if you only need a car for limited or temporary usage, then perhaps consider one of our valuable leasing options.
Here, you can essentially rent a car with ease, and you will gain access to either a used or new option depending on your preferences. This is an extraordinary opportunity for you to explore the new modern technologies that come along with brand new models.
You'll feel like royalty as you gain access to a plethora of different options and the ability to renew or switch the lease towards a new model. Things will be kept fresh the entire time you're on the road, and it gives you a great opportunity to explore a particular vehicle for potential purchase. Some people buy their leased options at our dealership near Washington, and we help you accomplish this if that's what you decide after driving a particular model for a while.
The Benefits of Our Financing Options
Leasing and financing are both great methods to circumvent the factors of a restricted budget. They will help you thrive and push forward with an excellent vehicle even when you thought it wasn't possible.
You have the unique opportunity at our dealership near Las Vegas to pay less over time, and we are proud to offer this flexibility as one of our services for future years.
The benefits of leasing include no strings attached and the convenience of a lesser price for basically renting a car.
Financing, on the other hand, gives you the benefit of investing for the future completed purchase and eventual ownership of any given selection. You will need to select which option is right for you based on your situation. Each person is different, and we will work with you to find the most viable solutions based on your financial needs!
Visit Us to Take Home a Model Today
Now that you have a firm grasp on what to expect from our dealership in St. George, it's time to take the next step and consult with us regarding the different options available to you. You can get a feel for the specific numbers when you visit our location and check out some of the most popular used vehicles and new models on our lot.
These have been inspected and prepared for your consideration so you can make an informed and confident decision. Our sales professionals will help you understand the financing or leasing options and are completely transparent in offering you the best services in the industry. We are adamant about giving you a deal where you can save money and achieve your dream car to hit the road with confidence and longevity!
Start today using our online retailing forms and be sure to check out any global incentives.